IHMSA80x80
Forum Posts: 3014
Member Since:
April 25, 2008

Offline

Charger Fan
Northern Utah

Supporter
Members

Moderators
Forum Posts: 10705
Member Since:
January 24, 2009

Offline
IHMSA80x80 said

Charger Fan said

This gun is easily one of my 3 favorites to shoot, it's freakin' sweet.  

Not only sweet, but freakin' sweet. 

  
That's right Dean, my friend.

I am quoting him posthumously tonight and I'm glad that 90% of the photos in this thread are still here! I think I have personally redone mine 3 times now.

Anyway...
Here is one gun I hadn't previously posted in this thread. My "1 of 500" IHMSA marked Ruger 44 SBH guns. So the story goes that the first 250 guns went to the RCA, (Ruger Collectors Association) members only...then the next 250 guns were available to the "unwashed masses"

I bought this from one of those guys with NO dirt under his fingernails...I guess, since mine is #124

So this came to me as an unfired 44 SBH, in a cool wooden case. Zero rust, and the case looks great. I actually requested him to ship the gun & the case separate, so neither one would hopefully arrive damaged. It worked, they both look great! This gun is still unfired.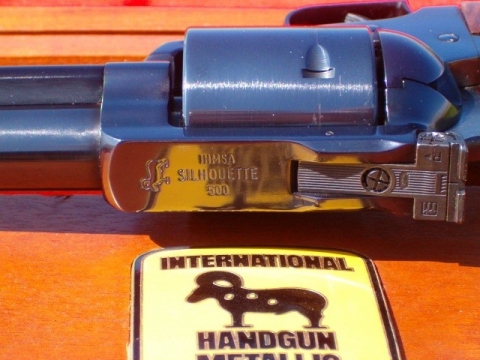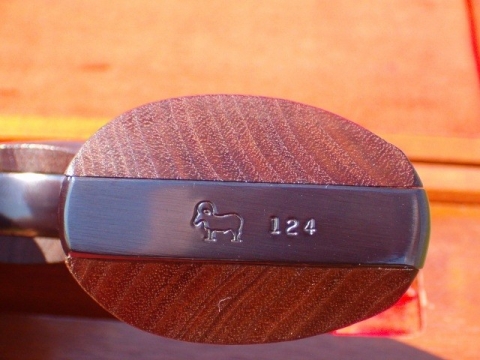 Charger Fan
Northern Utah

Supporter
Members

Moderators
Forum Posts: 10705
Member Since:
January 24, 2009

Offline
Charger Fan said
My two Sevilles (posted previously in this thread), the .375 & .454 are both still alive and well. I made new (customized by me Herrett's) grips for the big gun a bunch of years ago (they feel SO much better than the Pachmayer grips it was wearing before. I will admit that the first time I fired the .454 the week after I got it, it hit so hard that it knocked the front screw loose from the ejector rod housing. I have only fired one cylinder full since that day...and that time it knocked the grips loose! BOOMya!! LOL

The .375 Is still really one of my absolute favorite guns to take to the range...to me it has the perfect amount of "punch" VS "recoil". It seems to hit as hard as a .44, yet it has a lighter bite to the hand. My own comparison is this...both my Ruger .44 & my DW .44 definitely have recoil that hits the hand harder, yet I swear the .375SM hits the object with the same authority & WHUMP with less felt recoil. Maybe it's just me...

This .375 Seville is really a joy to shoot, and it knocks down targets (objects)...right now...WHUMP! 

I have no idea why this .375SM round didn't take off as a great intermediate thumper. Maybe because it started life as a rifle cartridge? I dunno, but as a handgun cartridge, it is really great. I just love it.

  

Supermagfan
Pennsylvania

Range Officer
Members

Range Officers

Dans Club
Forum Posts: 3192
Member Since:
February 9, 2009

Offline

Charger Fan
Northern Utah

Supporter
Members

Moderators
Forum Posts: 10705
Member Since:
January 24, 2009

Offline
Supermagfan said
Charger Fan,

 

Great to see those pics again and hear from you.  We were at the range yesterday shooting some thumpers as well!

 

SMF 

  
Thanks Phil, any

from the plinkin' ...err THUMPIN' get together?
Sometimes I feel kinda left out of the fun over here on the west coast. I should road trip to PA next year & bring some thumpers along for the ride!


KurtB
Pleasant Plains, Illinois

Dans Club
Forum Posts: 655
Member Since:
February 24, 2013

Offline
Thanks for sharing, love reading these stories.  
Unfortunately, I didn't get to know IHMSA80x80, but I feel like I have from reading many of his posts here.  He was truly a DW knowledgeable man and always willing to share it…like many of you on this forum.
I don't own a .375 nor .454 caliber pistol…yet.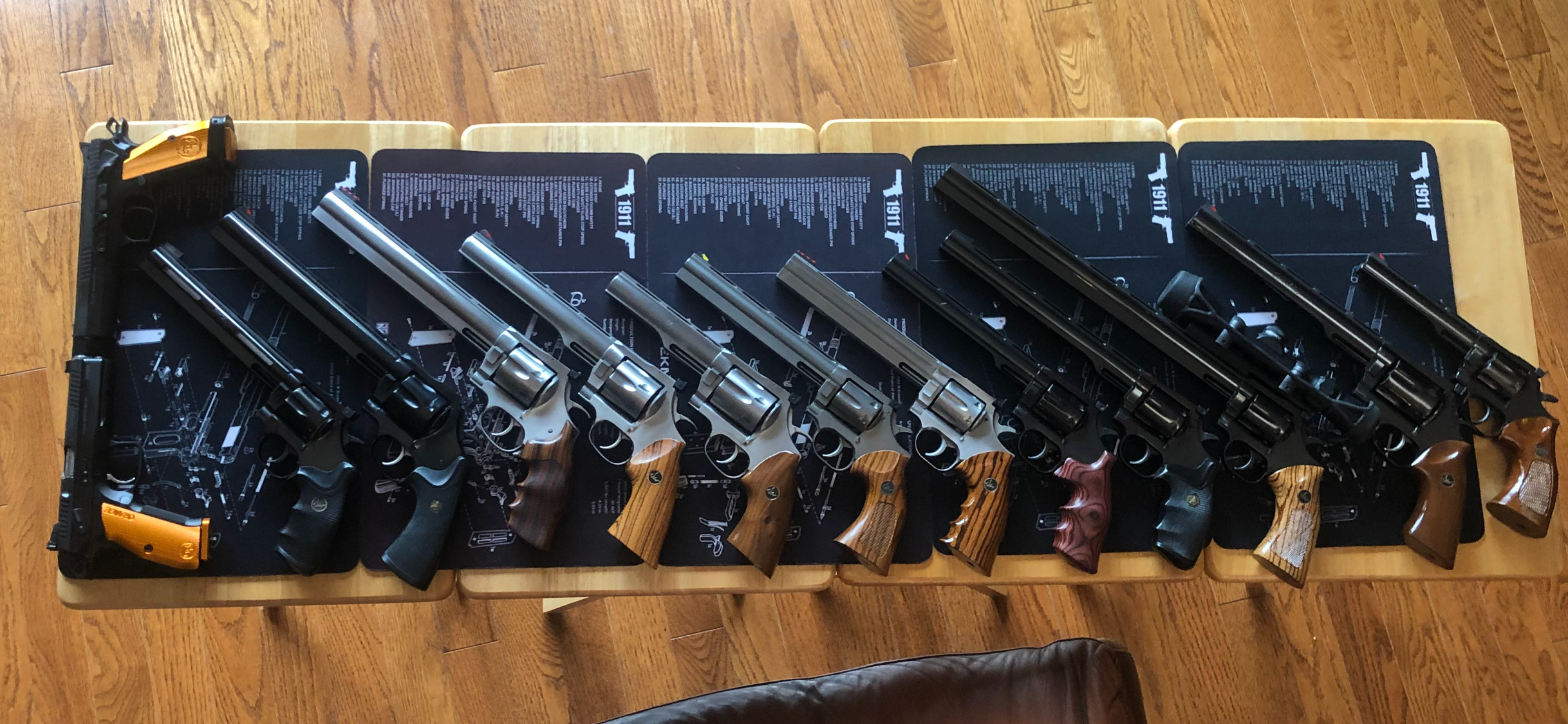 Forum Timezone:
America/New_York
Most Users Ever Online:
658
Currently Browsing this Page:
1
Guest(s)
Top Posters:
Steve: 10330
SHOOTIST357: 4788
Dave_Ks: 4300
Ole Dog: 3375
Supermagfan: 3192
zoommb: 3160
IHMSA80x80: 3014
Blacktop: 3004
Stinger: 3001
brucertx: 2311
tracyan3
kristinaua11
pollykw60
TWolff
adamqy18
pamelafh60
Daphne_Lemke97
jeanettexo18
fk60
barbraqh18
Forum Stats:
Groups: 11
Forums: 42
Topics: 16070
Posts: 140826
Member Stats:
Guest Posters: 88
Members: 9360
Moderators: 4
Admins: 1
Moderators:
lbruce, Charger Fan, rwsem, SCORPIO
©
Simple:Press
—