I recently ask our Site Supporters what modifications they would like made to the Simple:Press forum software and the results of that effort are now in place!   Below are a couple of screenshots showing the modifications.

The screenshot above shows the new layout utilizing the site color scheme along with the following modifications:
Expanded New/Recently Updated Topics to prevent wrapping
Most Recent Post icon moved to the left of post count.
Corners modified to be square rather than rounded to match overall site appearance.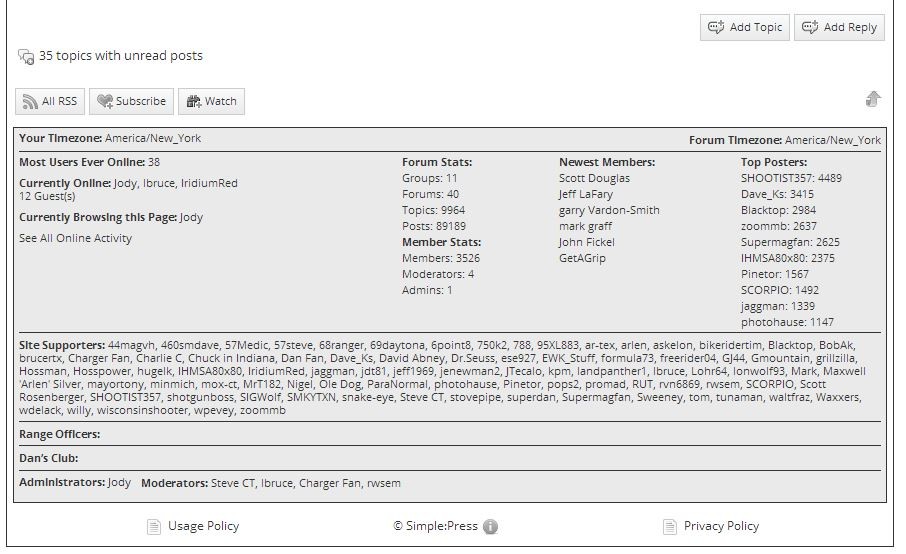 The screenshot above shows some exciting new modifications:
Most Recent Post icon  and Unread Post Count added to the bottom of the topic.
The Stats area has been redesigned to make better use of the area.
Site Supporters now listed at the bottom of the forum.
New sections added to distinguish Dan's Club Members and Range Officers (more on this in the near future).   I still have to setup the Dan's Club group to show properly.
Consolidated Administrators and Moderators on one line.
Hope everyone likes the changes!
Jody