Topic RSS
Thanks to 44magvh aka Widowmaker
October 25, 2010
10:34 am

Jody
Salem, Virginia
Forum Posts: 6167
Member Since:
January 22, 2008
Offline
October 25, 2010
11:25 am

mox-ct
Salem, CT
Forum Posts: 969
Member Since:
November 14, 2009
Offline
October 25, 2010
7:13 pm

photohause
Sebastian, FL
Forum Posts: 2120
Member Since:
February 20, 2008
Offline
October 25, 2010
8:35 pm

Steve

Dan's Club
Forum Posts: 10330
Member Since:
March 2, 2008
Offline
October 25, 2010
8:37 pm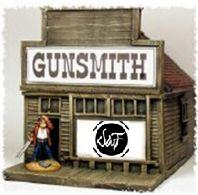 SHOOTIST357
Colorado Springs, CO

Supporter

Range Officer
Forum Posts: 4788
Member Since:
May 2, 2009
Offline
October 25, 2010
11:25 pm
44magvh
Canada
Forum Posts: 84
Member Since:
October 1, 2010
Offline
Happy to contribute to and support an outstanding forum. I'm not a collector but have been a DW admirer, owner, and shooter for many years (1984). I fire a few calibres and tried to find a higher quality (accurate!) factory firearm in each that I wanted/could afford to play in. I've never for a moment been disappointed in the 44mag choice, the DW. Much the opposite, it's been so impressive in performance and appearance and has made me proud and happy, every time.
And it's never let me down! – maintenance free except for the careful cleaning I give it every time I fire it.
And it's truthfully only shot full load – 240gr Nosler JHP; federal fc, prep'd, brass; federal 115 primers; and xx.xgr H4227 (can I edit in my actual load later?). A load recommended in IHMSAs 1982 'Reloading Guide for Handgun Accuracy'  – Signature Edition (they used a 10" (1 in 18.75") DW for load testing! And this load has always worked for me in my 8" config.
To find a group of individuals who share in the DW passion as much as I do is just marvellous. There are no DW purchases in my future but I'll continue to hang around, and treasure my DW. I'll try and contribute where I can but it will be hard because of quality of the collective knowledge – encyclopaedic!
And I'm really enjoying the pictures. They are of such a high quality and depict some incredible pieces and packages. I thought the 'And Now For Something Completely Different' (got the MegaSet!), by IMSA80x80 was exceptional. Had me going to google.
My greatest DW pleasure is taking it to the range and firing very small groups, so I can try to contribute on reloads/reloading  and accuracy topics.
And very happy to be here.
Congratulations to management
"close isn't good enough"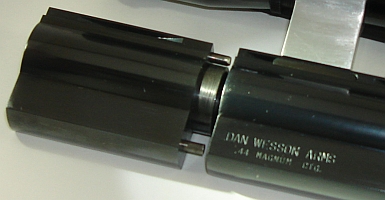 October 26, 2010
12:12 am

Charger Fan
Northern Utah

Supporter
Forum Posts: 10513
Member Since:
January 24, 2009
Offline
Forum Timezone:
America/New_York
Most Users Ever Online: 74
Currently Online: Dravenguild
55 Guest(s)
Currently Browsing this Page:
1 Guest(s)
Top Posters:
Steve: 10330
SHOOTIST357: 4788
Dave_Ks: 4280
zoommb: 3157
Supermagfan: 3134
Blacktop: 3004
IHMSA80x80: 2692
Ole Dog: 2375
brucertx: 2308
Stinger: 2238
Newest Members:
OneGunMedic
Dave
Waynmon
James Edwards
Joe_1
john_3
frodo
timothy mahoney
Gunny H
1olddog
Forum Stats:
Groups: 11
Forums: 42
Topics: 14490
Posts: 128675
Member Stats:
Guest Posters: 87
Members: 6910
Moderators: 4
Admins: 1
Site Supporters: 1972ctdc, ar-tex, arcnsparc, Artur, atomar, b4delta, BBinger, bikeridertim, BRM, bunny, bwjones0011, CaptDanDD, Caruso4510, DA....64, Dariusz Gut, dbodom, Dettom, Dr.Seuss, DWpistolpackin, ese927, freerider04, Garfield411N, Garymckenzie, GetAGrip, HankB, Headsmaster, hesslism, hester57, Hosspower, JamesF Swidryk, JASJR, john Goldsmith, John Greenley, johnbrandolino, JohnD, JustinPolley, larry260, LG, lonwolf93, Lracmcd, md8232, minmich, Mtn_Eagle, ParaNormal, pete, ray, Rimfire, Roberto, SCORPIO, Starman90, StevenTrate, StillKickin, stovepipe, Sweeney, sweet trigger, Venturerider
Range Officers: brucertx, Dave_Ks, SHOOTIST357, Supermagfan, Tigger, zoommb
Dan's Club: Boeing, brucertx, bunny, Dan Fan, Dave_Ks, DWpistolpackin, ese927, Garfield411N, Gman1956, jaggman, lbruce, lonwolf93, Lracmcd, Maria Perkins, mhannon, Michael Berner, Ole Dog, ParaNormal, Rex Beachmont, Rimfire, riverinerat, RonaldSemerena, rwsem, SCORPIO, snake-eye, Steve, Supermagfan, tikit2ryde, Wheelgunner, willy, zoommb
Moderators: lbruce, Charger Fan, rwsem, SCORPIO