November 19, 2009
2:32 pm

Jody
Salem, Virginia
Forum Posts: 6177
Member Since:
January 22, 2008

Offline

November 19, 2009
3:00 pm

lbruce
Georgia

Dan's Club
Members

Moderators

Dans Club
Forum Posts: 3537
Member Since:
November 17, 2008

Offline
November 19, 2009
4:05 pm

pops2
beavercreek,oregon
Forum Posts: 781
Member Since:
March 25, 2008

Offline

November 19, 2009
9:23 pm

Charger Fan
Northern Utah

Supporter
Members

Moderators
Forum Posts: 10513
Member Since:
January 24, 2009

Offline
Yay, way to go Pops!!

Soon you'll have to go pick out a shiny new "Supporter" avatar, too.

https://www.danwessonforum.com/?page_id=3/the-lounge/supporter-avatars/
Be yourself, everyone else is already taken.
November 19, 2009
9:36 pm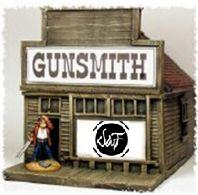 SHOOTIST357
Colorado Springs, CO

Supporter

Range Officer
Members

Range Officers
Forum Posts: 4788
Member Since:
May 2, 2009

Offline
November 19, 2009
10:20 pm

Steve

Dan's Club

Dans Club
Forum Posts: 10330
Member Since:
March 2, 2008

Offline
Welcome aboard Pops, I'll get that Gripper out to you this weekend. It appears brand new, never installed. Frankly, the plastic sleeve is a little beat up, the grip is nicer either of mine.
Thanks,
Steve
I went to a bookstore and asked the saleswoman "Were is the Self Help Section?" She said if she told me, it would defeat the purpose.
George Carlin
November 20, 2009
6:00 pm

photohause
Sebastian, FL
Forum Posts: 2166
Member Since:
February 20, 2008

Offline

November 21, 2009
1:07 am

pops2
beavercreek,oregon
Forum Posts: 781
Member Since:
March 25, 2008

Offline


Forum Timezone:
America/New_York
Most Users Ever Online: 76
Currently Online: snake-eye
43 Guest(s)
Currently Browsing this Page:
1 Guest(s)
Top Posters:
Steve: 10330
SHOOTIST357: 4788
Dave_Ks: 4282
zoommb: 3157
Supermagfan: 3136
Blacktop: 3004
IHMSA80x80: 2692
Ole Dog: 2466
Stinger: 2349
brucertx: 2310
Member Stats:
Guest Posters: 87
Members: 7150
Moderators: 4
Admins: 1
Forum Stats:
Groups: 11
Forums: 42
Topics: 14675
Posts: 129914
Newest Members:
Calvin363, emmettva, James Casey, Warrenclort, Bugeater, Cary2279, Megashot124, Ken Green, Rabidrob, Harris Hodges
Moderators: lbruce: 3537, Charger Fan: 10513, rwsem: 4527, SCORPIO: 3645
Administrators: Jody: 6177