January 28, 2020
9:44 pm

stonebuster
Forum Posts: 148
Member Since:
August 20, 2019

Offline
I just transferred this Speed Six (1988?) today. I will get it lettered to document it is what I believe it is. The seller stated it looked like it hadn't been fired since at the factory and I see why. It's probably had a few rounds through it but you couldn't tell by looking at it. Even the inside of the forcing cone is bright and spotless. It's a matte finish but whether a previous owner did it or the factory remains to be seen or may remain a mystery. In any event it was well worth the wait and the seller even included a nice carrying case with it. The star on the frame was done by a NYPD armorer after it passed inspection before issue. These GS-83 are rare. They made a ton of 2.75″ six series models for the public but the 3″ were special contract guns very late in production before the Speed Sixes were discontinued. Here some photos of my "new" revolver…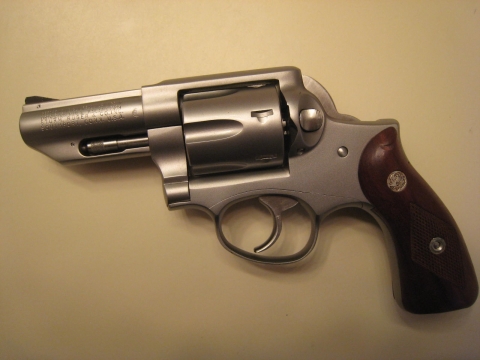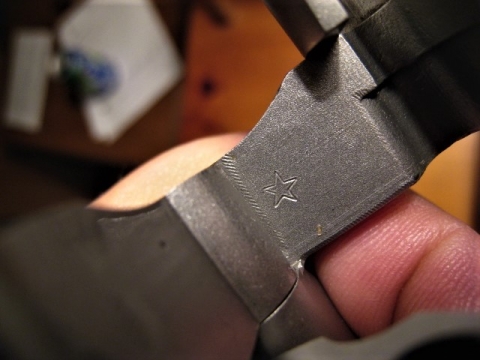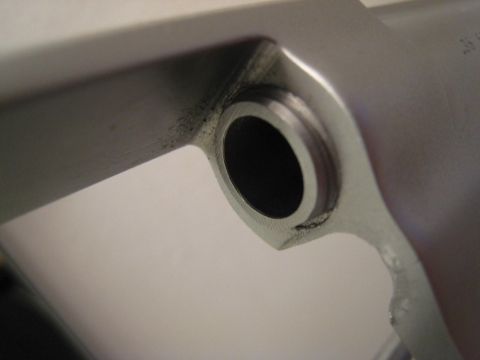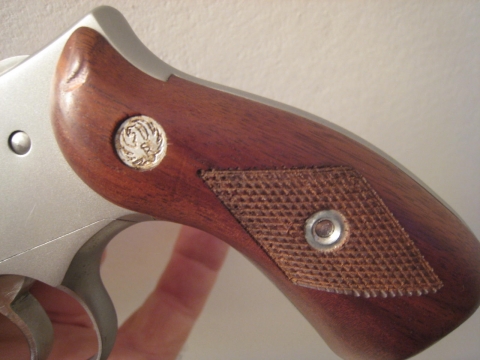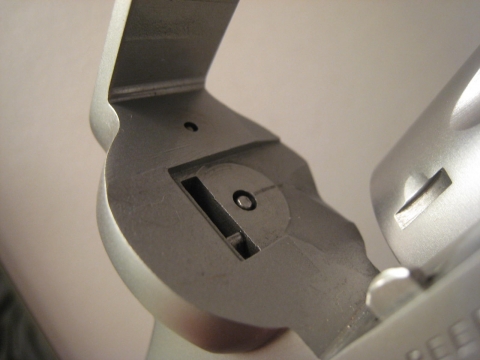 March 8, 2020
7:22 pm

Rex Beachmont
South Florida
Members

DWF Supporters
Forum Posts: 156
Member Since:
July 22, 2018

Offline
March 9, 2020
3:43 pm

stonebuster
Forum Posts: 148
Member Since:
August 20, 2019

Offline
Rex, now that's special. I haven't seen one of those before and with a side plate to boot! That's also a 38 spl?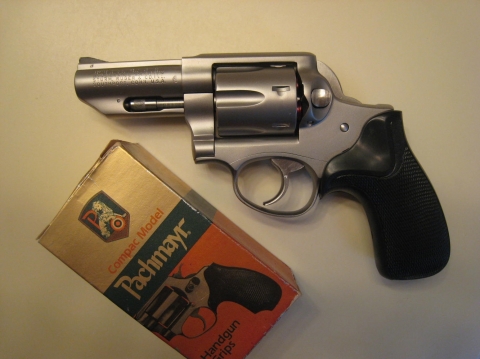 I considered a Tyler T too but my arthritic hands really appreciate the Pachmayr Compact Presentation grips. I like the look of the original Walnut but the Pachs feel really good and the gun balances very nicely. If you ever decide to part with the Manurhin/Speed Six shoot me a PM.
March 12, 2020
4:25 pm

Rex Beachmont
South Florida
Members

DWF Supporters
Forum Posts: 156
Member Since:
July 22, 2018

Offline
@Stonebuster
Glad you like it. these guns are very similar until you look hard, l guess. (Yes, its a .38) This one I'm keeping but you can go on gun broker and look it up. One seller (the attic) has one on penny auctions every so often, and they sell for 500-600 on average. They were sidearms either in France or South Africa somewhere, and they must have a bunch of them. They come with rubber grips that I'm sure your achie hands will love! They also cole in original Manurhin nicely padded cases with manuals and some come with extra goodies like cleaning rods. 
My Baby Lets Me Do What I Want 
March 22, 2020
6:29 pm

photohause
Sebastian, FL
Forum Posts: 2195
Member Since:
February 20, 2008

Offline

March 28, 2020
8:41 am

stonebuster
Forum Posts: 148
Member Since:
August 20, 2019

Offline
I like this 38 spl Speed Six so much I bid on GB for a 2.75″ stainless Speed Six 357 a couple weeks ago and won. It arrived at my FFL yesterday but we were unable to get through for the NICS check due to extremely high volume. Even after we get through there will be a delay. It's in a safe now waiting. It's in excellent condition and I was able to handle it but had to leave it there.

Edit: The 357 now keeps the 38 spl Speed Six company.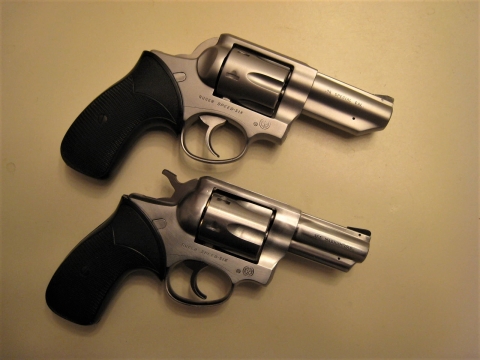 March 31, 2020
9:50 am

jertex
Fort Worth, TX
Forum Posts: 191
Member Since:
February 22, 2017

Offline
March 31, 2020
3:00 pm

stonebuster
Forum Posts: 148
Member Since:
August 20, 2019

Offline
April 1, 2020
1:12 am

Charger Fan
Northern Utah

Supporter
Members

Moderators
Forum Posts: 10536
Member Since:
January 24, 2009

Offline
April 1, 2020
2:58 pm

stonebuster
Forum Posts: 148
Member Since:
August 20, 2019

Offline
Thanks. The difference is the NYCPD DAO 38 spl(GS-83) is a 3″ "heavy" barrel and the 357 is a standard 2.75″ barrel. All the 3″ Speed Sixes were special contract guns for NYCPD(GS-83 /38 spl), USPS (GS-33/357), US Customs, border patrol and possibly other agencies. The six series was discontinued in 1988 and the NYGP(100) and SPNY were first introduced and became the special contract revolvers Ruger made for the NYCPD from that point on. The 3″ barrels underside were tapered differently than the standard 2.75″.

Forum Timezone:
America/New_York
Most Users Ever Online: 134
Currently Online:
40 Guest(s)
Currently Browsing this Page:
1 Guest(s)
Top Posters:
Steve: 10330
SHOOTIST357: 4788
Dave_Ks: 4291
zoommb: 3157
Supermagfan: 3149
Blacktop: 3004
IHMSA80x80: 2692
Ole Dog: 2544
Stinger: 2492
brucertx: 2311
Member Stats:
Guest Posters: 87
Members: 7495
Moderators: 4
Admins: 1
Forum Stats:
Groups: 11
Forums: 42
Topics: 14911
Posts: 131526
Newest Members:
Mongo, chuckster1959, japoison, ronj1, ARMOREDBEAR, REM1875, DoubleD99GS, Myra Towne, QuickDrawMcGraw, Ryhpsalis
Moderators: lbruce: 3552, Charger Fan: 10536, rwsem: 4647, SCORPIO: 3668
Administrators: Jody: 6179