January 30, 2020
12:38 pm

stonebuster
Forum Posts: 134
Member Since:
August 20, 2019

Offline
I spotted this pretty rare special contract Ruger Speed Six and couldn't resist buying it mostly because of rarity and condition. Unfortunately no box or anything else. The interstate transfer back and forth took two weeks so I spent the time researching these NYCPD revolvers. All the 3″ were special contract models vs the 2.75″ six series Rugers. It's got a matte stainless finish which is different than the vast majority brushed stainless. The serial number dates it @1988 at the very end of the Speed Six production which should make it a GS-83 which are rare. I've sent for a authenticity letter from Ruger confirming what I believe it is. It doesn't look like it's been carried or shot more than a couple rounds. It has the NYPD armorer's star stamped on the frame showing it passed inspection and ready to issue. Soon after these guns were issued the Glocks became the issue of choice. I read the officers that originally bought the revolvers and could trade them for a Glock or keep them. The one's traded in were destroyed contributing to their rarity. I'm not a collector, but this gun is spotless and I almost hate to be the one to get it dirty. (key word "almost") I've got more questions than answers on this one.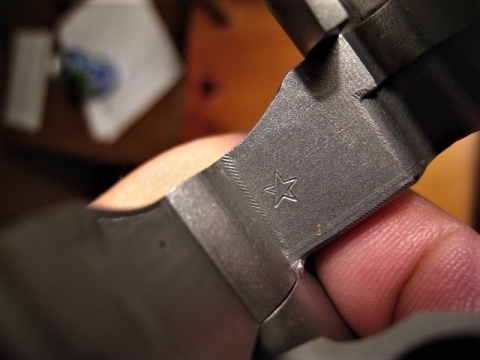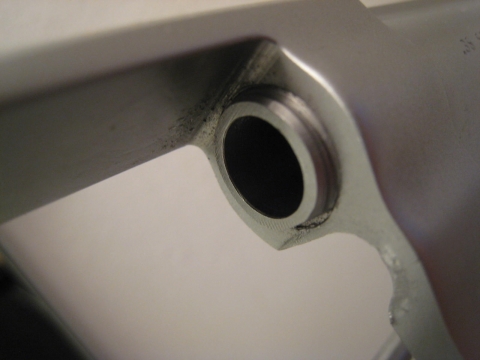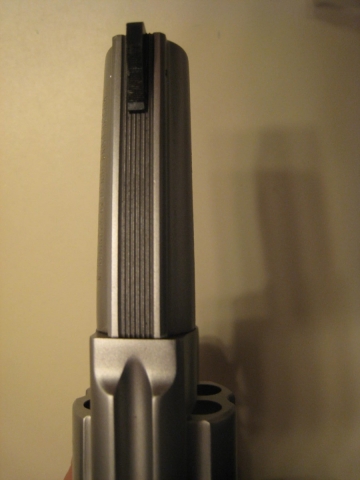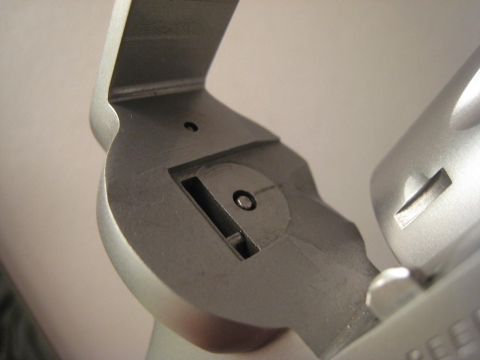 February 8, 2020
2:40 pm

Charger Fan
Northern Utah

Supporter
Members

Moderators
Forum Posts: 10524
Member Since:
January 24, 2009

Offline
Wow, that one is a beauty, nice score & thanks for sharing your

I wish I could give you more info on it, but alas, I cannot. I have wanted to get a Speed Six for quite a while now…so thanks to your post, I am going to blow a couple hours looking for one.

Be yourself, everyone else is already taken.
February 9, 2020
10:51 am

stonebuster
Forum Posts: 134
Member Since:
August 20, 2019

Offline
There's a good looking Security Six/blued 4″ for $425 on the S&W forum classified section now just listed. That's where I found mine. I got my Ruger letter last week confirming it's a NYCPD GS-83 produced June 1988 shipped Dec 1988 just before the GPNY and SPNY Rugers came in and six series discontinued. That explains it's condition in that it was probably never carried by an officer but was inspected and stamped with NYCPD armorer's star. It was shipped to Davidson Supply in Greensboro, NC who was a distributor. I really like the walnut grip but my arthritic big hands have a difficult time securing a good grip on the small wood grip. I found a "new" old stock Pachmayr compact presentation grip of the same vintage which improve the balance and feels much more secure in my hand. The seller found it in his uncle's house after he passed away and it was the only gun found. I don't think he ever shot it as there was no carbon anywhere and no burn rings on the cylinder. There are now. It's a great shooter and very accurate.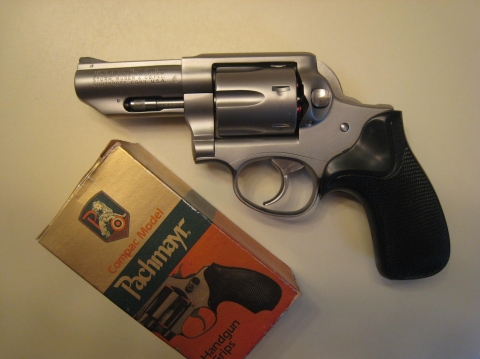 Forum Timezone:
America/New_York
Most Users Ever Online: 134
Currently Online:
31 Guest(s)
Currently Browsing this Page:
1 Guest(s)
Top Posters:
Steve: 10330
SHOOTIST357: 4788
Dave_Ks: 4291
lbruce: 3548
zoommb: 3157
Supermagfan: 3149
Blacktop: 3004
IHMSA80x80: 2692
Ole Dog: 2522
Stinger: 2477
Member Stats:
Guest Posters: 87
Members: 7399
Moderators: 3
Admins: 1
Forum Stats:
Groups: 11
Forums: 42
Topics: 14863
Posts: 131150
Newest Members:
Dakota Peterson, edwin miller, technique, Marty Wilson, Alejandrin Hirthe, LWRDRMDNSS, slickstick55, Burgesslm72, Dave T, Amelia Breitenberg
Moderators: Charger Fan: 10524, rwsem: 4617, SCORPIO: 3656
Administrators: Jody: 6179