Topic RSS
I bought a 22 revolver.... for $32.17 out the door !!!
October 30, 2010
9:33 pm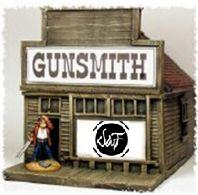 SHOOTIST357
Colorado Springs, CO

Supporter

Range Officer
Forum Posts: 4788
Member Since:
May 2, 2009
Offline
So I'm cruising the pawn shop today and I see this gun for $29.95–I figure it was a bb gun or a starter pistol.  Well it's not, so of course i bought it

. 
 It is made by Cody in Springfield, Mass , has an all alloy frame, top break, auto eject.  It is in excellent shap for an alloy gun with anodized finish.  
It was advertised as "broke don't fire"… but I can't really find anything wrong with it, except the star alignment pins in the cylinder are worn down.  I'm gonna replace the pins and shoot it !
***EDIT — I just noticed the 22 looks like my sig pic 🙂
SHOOT
October 30, 2010
10:31 pm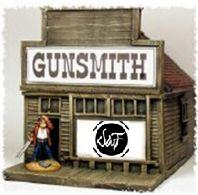 SHOOTIST357
Colorado Springs, CO

Supporter

Range Officer
Forum Posts: 4788
Member Since:
May 2, 2009
Offline
I just can't believe it …

SHOOT
October 30, 2010
10:36 pm

Blacktop
OHIO
Forum Posts: 3004
Member Since:
February 11, 2010
Offline
October 30, 2010
10:40 pm

Blacktop
OHIO
Forum Posts: 3004
Member Since:
February 11, 2010
Offline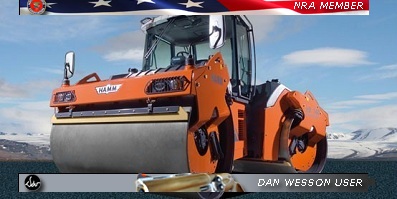 October 30, 2010
10:42 pm

Jody
Salem, Virginia
Forum Posts: 6167
Member Since:
January 22, 2008
Offline
October 31, 2010
8:20 am

Blacktop
OHIO
Forum Posts: 3004
Member Since:
February 11, 2010
Offline
Forum Timezone:
America/New_York
Most Users Ever Online: 74
Currently Online:
51 Guest(s)
Currently Browsing this Page:
1 Guest(s)
Top Posters:
Steve: 10330
SHOOTIST357: 4788
Dave_Ks: 4280
zoommb: 3157
Supermagfan: 3134
Blacktop: 3004
IHMSA80x80: 2692
Ole Dog: 2369
brucertx: 2308
Stinger: 2232
Newest Members:
fmcgroarty
Gus
MacEntyre
eagle7373
Christopher Jones
Mark Norgren
Bob c
David Silvers
revjen45
Captmaui1
Forum Stats:
Groups: 11
Forums: 42
Topics: 14477
Posts: 128563
Member Stats:
Guest Posters: 87
Members: 6892
Moderators: 4
Admins: 1
Site Supporters: 1972ctdc, ar-tex, arcnsparc, Artur, atomar, b4delta, BBinger, bikeridertim, BRM, bunny, bwjones0011, CaptDanDD, Caruso4510, DA....64, Dariusz Gut, dbodom, Dettom, Dr.Seuss, DWpistolpackin, ese927, freerider04, Garfield411N, Garymckenzie, GetAGrip, HankB, Headsmaster, hesslism, hester57, Hosspower, JamesF Swidryk, JASJR, john Goldsmith, John Greenley, johnbrandolino, JohnD, JustinPolley, larry260, LG, lonwolf93, Lracmcd, md8232, minmich, Mtn_Eagle, ParaNormal, pete, ray, Rimfire, Roberto, SCORPIO, Starman90, StevenTrate, StillKickin, stovepipe, Sweeney, sweet trigger, Venturerider
Range Officers: brucertx, Dave_Ks, SHOOTIST357, Supermagfan, Tigger, zoommb
Dan's Club: Boeing, brucertx, bunny, Dan Fan, Dave_Ks, DWpistolpackin, ese927, Garfield411N, Gman1956, jaggman, lbruce, lonwolf93, Lracmcd, Maria Perkins, mhannon, Michael Berner, Ole Dog, ParaNormal, Rex Beachmont, Rimfire, riverinerat, RonaldSemerena, rwsem, SCORPIO, snake-eye, Steve, Supermagfan, tikit2ryde, Wheelgunner, willy, zoommb
Moderators: lbruce, Charger Fan, rwsem, SCORPIO