Topic RSS
Beretta 92FS Inox Stainless
July 27, 2010
9:57 pm

Blacktop
OHIO
Forum Posts: 3004
Member Since:
February 11, 2010
Offline
I see one of the Sports shops that send out a monthly fly-er is selling these crazy
cheap. I know the 92 is the military contract side arm and have read some mixed
reviews about the Italian made ones are better and have less plastic parts than
the USA made ones. Dose anyone here have any personal feedback they can
share. My main interest is to shoot a lot of paper and save with the 9mm ammo
and want something that is going to hold up to thousands of rounds.
-Blacktop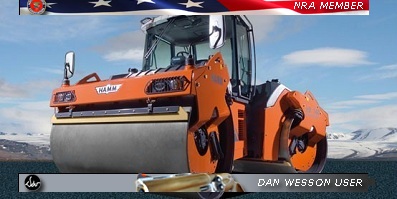 July 27, 2010
10:23 pm

jaggman
Emmaus, PA

Dan's Club
Forum Posts: 1358
Member Since:
May 17, 2009
Offline
July 29, 2010
5:26 pm

Blacktop
OHIO
Forum Posts: 3004
Member Since:
February 11, 2010
Offline
That would be the same gun, Being how Taurus ended up in the same factory Beretta
started their military contract in. Looks like a web search shows owners are reporting
even the parts will interchange. I am going to look into the Taurus alittlle more, you
may have turned me on this one. Thanks Jaggman !
-Blacktop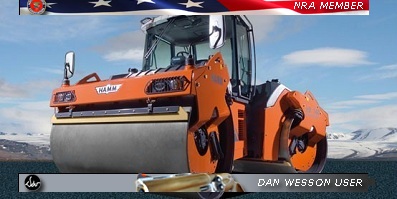 August 2, 2010
11:16 pm

Blacktop
OHIO
Forum Posts: 3004
Member Since:
February 11, 2010
Offline
August 2, 2010
11:35 pm

Blacktop
OHIO
Forum Posts: 3004
Member Since:
February 11, 2010
Offline
So I ended up shelling out the extra and have no regrets after shooting this.
This is to date the most accrurate mass produced semi auto I have ever shot. I ran PMC,
CCI, AE, Federal and Wichester and all grouped well (most 2″-3″)  but over all Winchester
performed best.
 First target is the Win USA white box stuff 115grn . 5 shot over sand bags. 25 yrds.
 4 shot cluster measures 1 1/4″ minus the last 5th shot flyer.
This taget is the same Winchester after 300 rnds of various ammo. Groups were getting
a little bigger and lower.
-Blacktop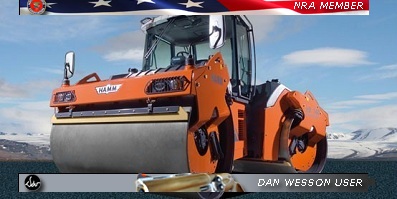 August 3, 2010
5:06 am

mox-ct
Salem, CT
Forum Posts: 969
Member Since:
November 14, 2009
Offline
I purchased a Taurus PT92 used in 1987.  I still have it and it has always shot fine.  Once I broke one part rapid firing, but the parts group in Florida replaced the part for free.  I'm very pleased with the customer service too.  I have shot thousands of rounds through this firearm with no issues and it groups fine too.  This one is a South American made  firearm.
Happyness is a Hot DW and a pile of used brass!!! Rich
August 3, 2010
12:35 pm

Blacktop
OHIO
Forum Posts: 3004
Member Since:
February 11, 2010
Offline
I was totally ready to buy the Taurus, I have had/have a few with only one small
issue on a snubby that they fixed and had back in my hands in two weeks.
Big sports shop had Taurus 92 on sale for $479 w/ 5 mags and a year NRA.
But the new finish they came out with loss the sale for me, It really was ruff,
I mean like sand paper ruff. If they were like the ones on their web site or
any of the pictures I have seen I would have bought one in a split second.
Even though the Beretta dose have a saftey block feature I much perfered the
Taurus with it's cock and lock ability. Also the Taurus lifetime warranty is a
big plus as well vs Berettas 3 year.
No name bashing here, I just think they made a mistake with this new finish.
I love them all , from RG's to DE's and would recommend a Taurus to anyone
even though some may not because of prodution problems at one time or another
which is stone casting it self because EVERY manufacter has had it's mistake's.
Seriously, some people won't touch a DW because of a past problem or a Palmer
era rumor which seem's foolish to you and me but they are firm in their belief.
When I leave the house my most valuable asset

  is protected by a Taurus,
how's that for a recommendation .
-Blacktop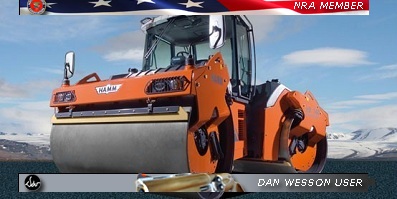 August 3, 2010
3:24 pm

jaggman
Emmaus, PA

Dan's Club
Forum Posts: 1358
Member Since:
May 17, 2009
Offline
Forum Timezone:
America/New_York
Most Users Ever Online: 74
Currently Online:
53 Guest(s)
Currently Browsing this Page:
1 Guest(s)
Top Posters:
Steve: 10330
SHOOTIST357: 4788
Dave_Ks: 4280
zoommb: 3157
Supermagfan: 3134
Blacktop: 3004
IHMSA80x80: 2692
Ole Dog: 2369
brucertx: 2308
Stinger: 2232
Newest Members:
fmcgroarty
Gus
MacEntyre
eagle7373
Christopher Jones
Mark Norgren
Bob c
David Silvers
revjen45
Captmaui1
Forum Stats:
Groups: 11
Forums: 42
Topics: 14477
Posts: 128563
Member Stats:
Guest Posters: 87
Members: 6892
Moderators: 4
Admins: 1
Site Supporters: 1972ctdc, ar-tex, arcnsparc, Artur, atomar, b4delta, BBinger, bikeridertim, BRM, bunny, bwjones0011, CaptDanDD, Caruso4510, DA....64, Dariusz Gut, dbodom, Dettom, Dr.Seuss, DWpistolpackin, ese927, freerider04, Garfield411N, Garymckenzie, GetAGrip, HankB, Headsmaster, hesslism, hester57, Hosspower, JamesF Swidryk, JASJR, john Goldsmith, John Greenley, johnbrandolino, JohnD, JustinPolley, larry260, LG, lonwolf93, Lracmcd, md8232, minmich, Mtn_Eagle, ParaNormal, pete, ray, Rimfire, Roberto, SCORPIO, Starman90, StevenTrate, StillKickin, stovepipe, Sweeney, sweet trigger, Venturerider
Range Officers: brucertx, Dave_Ks, SHOOTIST357, Supermagfan, Tigger, zoommb
Dan's Club: Boeing, brucertx, bunny, Dan Fan, Dave_Ks, DWpistolpackin, ese927, Garfield411N, Gman1956, jaggman, lbruce, lonwolf93, Lracmcd, Maria Perkins, mhannon, Michael Berner, Ole Dog, ParaNormal, Rex Beachmont, Rimfire, riverinerat, RonaldSemerena, rwsem, SCORPIO, snake-eye, Steve, Supermagfan, tikit2ryde, Wheelgunner, willy, zoommb
Moderators: lbruce, Charger Fan, rwsem, SCORPIO