Good Morning,
I would like to take this opportunity to let you know about a couple changes on the forum.
The General Discussion forum which is for firearm related talk that doesn't fit into one of the other forums has been moved under the Gun Talk section.
A new forum named Eat, Drink and be Merry has been created under the DWF Social Forums group.  Th
i
s is a place for members to discuss any of their non-firearms related interest!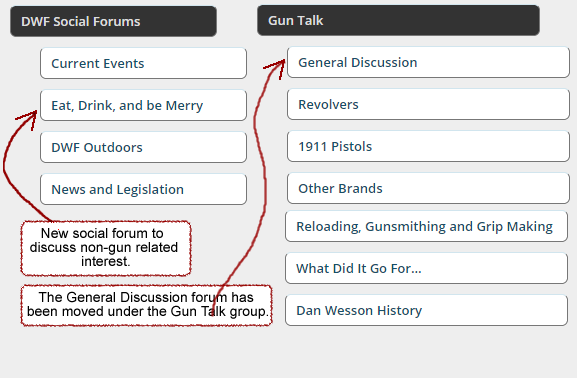 Thanks!
Jody