Good Afternoon Guys,
For all of you that reserved your DWF T-Shirts, orders have been added to your account.  To view and pay for you order follow the steps below.  If you see a shipping charge please let me know since it shouldn't be there for those that pre-ordered!
Step 1: Login
Log into the forum as you typically would.  This can be done from the home page by clicking the Login link at the top of the page.

Step 2: Enter your credentials 
Step 3: Click My Account at the top of the page

Step 4: Review Orders and Update Addresses
From the My Account page you will be able to review your order history if you have ordered before and any current pending orders.  You can also update your billing and shipping addresses here as well.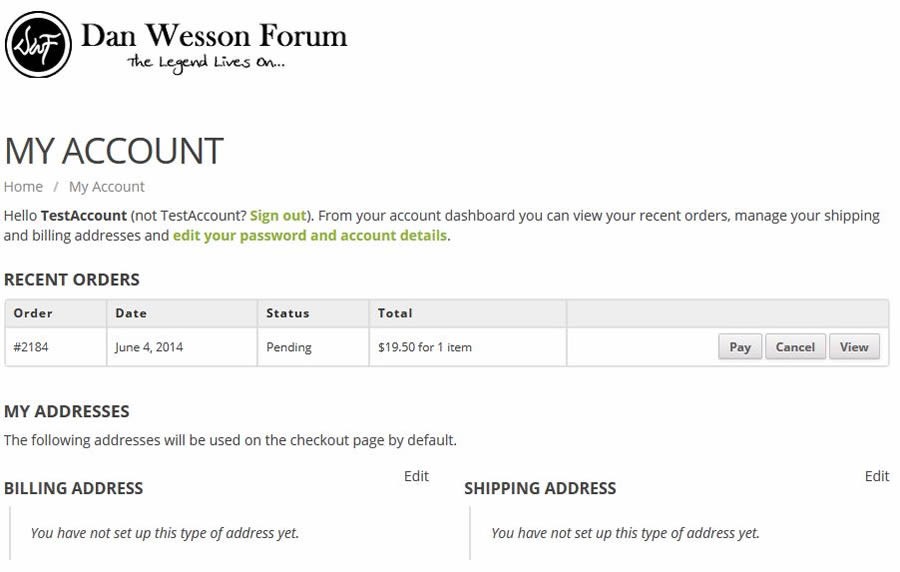 Step 5: Click View to review your order and verify that it has been entered correctly.  If not let me know and I will make the necessary changes.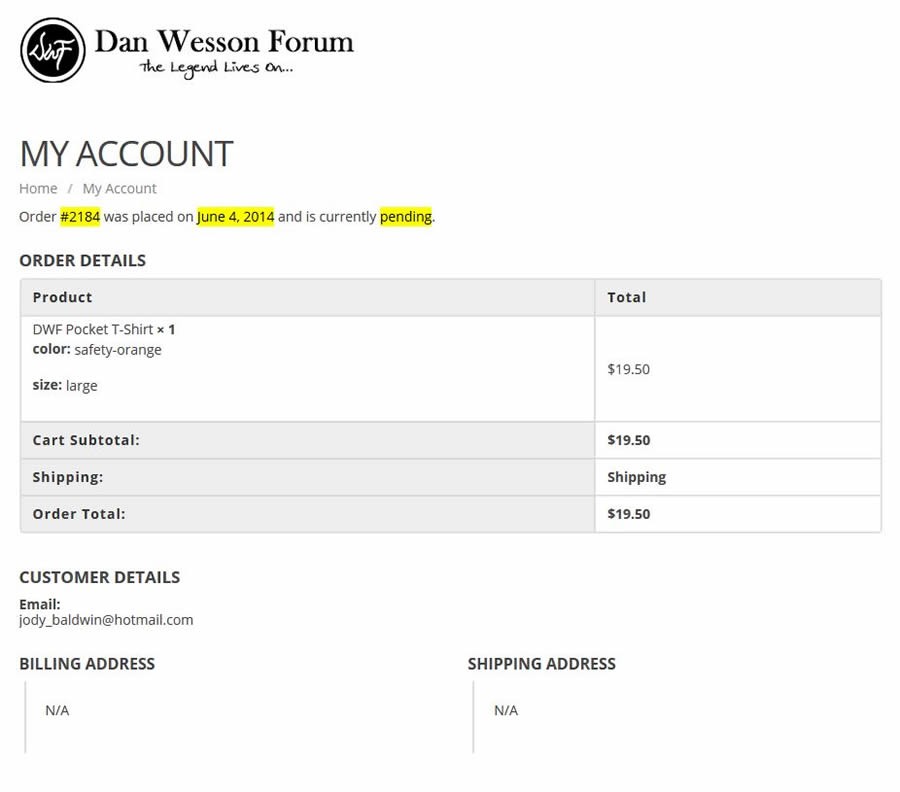 Step 6: Click Pay to Checkout
To checkout from the View page above click the back button on your browser and select Pay.
If you have any issues please let me know and thanks for ordering!