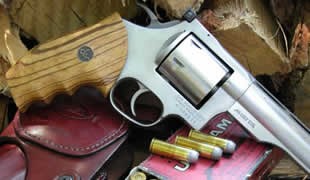 What Makes Dan Wesson Revolvers Unique?
Dan Wesson revolvers are considered to be the most adaptable and accurate production revolvers ever made for several reasons: BARREL INTERCHANGEABILITY: Dan Wesson revolvers were designed and manufactured to allow for easy interchange of barrel length and shroud type. Barrels and shrouds were manufactured in lengths from 2" to 15",…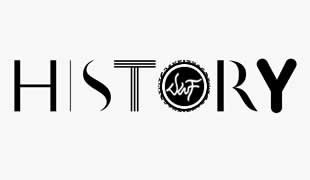 The Dan Wesson Firearms Story
1968 was an historic year in modern American firearms development, with the founding of Dan Wesson Arms. This fledgling firearms manufacturer was a collaboration of Daniel B. Wesson, the great-grandson of D.B. Wesson, co-founder of Smith and Wesson, and Karl Lewis, formerly of Browning and Colt firearms. The founders of…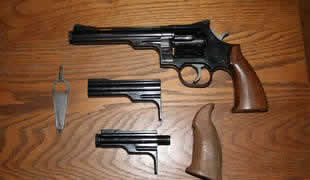 Dan Wesson Serial Number X1!
I would like to thank Seth Wesson Sr. and Eric Wesson for sharing the following information and pictures of the first Dan Wesson revolver with us! Eric said: My Dad Seth Sr., thought you guys should have a picture of this one.  I would call this the Holy Grail…